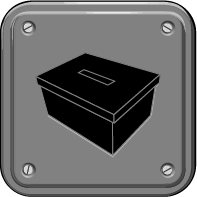 In May of 2008, Sye quit his job to pursue this apologetic ministry full-time, which for the most part is funded by the generous donations of people like you. This ministry is not a charitable organization in order to remove that avenue for the government, with its increasing attack on Christian institutions, to control its content.
If you have been at all blessed by this ministry, please consider a donation.
Donations can be mailed to:
Sye Ten Bruggencate
P.O. Box 216
Dorchester, Ontario
Canada
N0L 1G0
(Please make cheques payable to: Sye TenBruggencate).
PayPal: Due to the grief involved with non-charitable organizations receiving donations via a direct PayPal link, the donate button has been removed from this site, however the account (contact@proofthatgodexists.org) is still active.
---