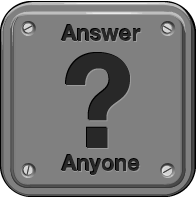 ---
Answer Anyone
These short clips address some of the issues plaguing apologetics today and seek to answer questions in a Biblical fashion. The segments were first broadcast on the Cross Politic podcast. New segments are added as they appear on the podcast. If you have any questions you'd like answered in this fashion, please submit them on the "Contact" page.
---
Apologetic Answers
---
aa1- The Two Move Checkmate
---
aa2- Don't Blaspheme God!
---
aa3- You have to be brilliant!
---
aa4- Racing for pinks!
---
aa5- God is not a bet!
---
aa6- Don't make them the judge!
---